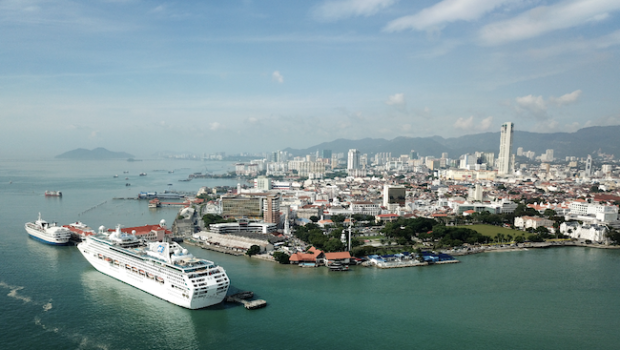 Sea Gateway to George Town UNESCO World Heritage City
Photo courtesy of Penang Port Sdn Bhd
George Town Heritage Festival is celebrated with street activities in separate parts of the heritage enclave from July 7 to July 9.
In and around Armenian Street are community-based activities that visitors can take part in to appreciate the cultural practices and games of the multi-ethnic society.
While you are there, do not miss out on the varied ethnic food offerings – that give rise to Penang's tribute as a Gourmet's Paradise – that are only congregated in one spot once or twice a year.
The Swettenham Pier Cruise Terminal (photo) is the gateway of over one million passengers who arrived and can step right onboard into the heart of George Town heritage enclave.
The Royal Carribean Line's latest Quantum of the Seas, scheduled to call to port at the terminal over six months from November this year, will bring in another 190,000 cruise passengers to this heritage city.