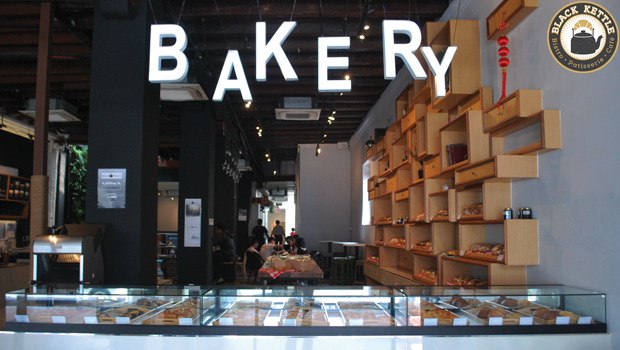 Black Kettle – Artisan Cafe
Words by Sharon Song
Photos by Razan Rose
As you wander around Georgetown, happily clicking away with your camera, you suddenly feel the urge to a nice cuppa coffee. Fret not! Just directly opposite the Beach Street fire brigade is a cosy little artisan café called The Black Kettle. Its tastefully designed contemporary décor and aromatic lure of roasted coffee beans wafting through the air is simply irresistible.
Professionally trained staff oversee the daily operations of this café, which was once a pre-war building before restoration. With an array of music ranging from soft jazz to indie to deep electro and R&B in the background, ease into your comfort zone by selecting from a variety of coffee and tea beverages, and food from the menu. A vertical garden comprising of over 20 different types of plants is intermittently intercepted by black kettles hung out as if to dry. This unique interior design also makes Black Kettle as an 'Instagram friendly' spot, especially for youngsters to take photos and post them on their social medias.
The Black Kettle is the first place in Penang you will find the famous award-winning imported Dimattina coffee from Melbourne, Australia. Available both hot and cold, Dimattina is not too acidic yet robust enough to appease even the pickiest connoisseurs. Tea lovers get to choose from a wide variety of flavours from Harney & Sons, another imported brand from the United States.
The Black Kettle is the brainchild of Nigel Chan, who after spending years abroad studying and travelling materialised his burning desire to set up a high-class café in Penang. He then teamed up with the renowned German master baker Chef Lutz Wolff to produce a wonderful array of authentic European pastries and cakes to compliment the beverages. His specialties are multi-grained loafs, blueberry muffins, black forest cakes and the rhubarb crumble.
The Black Kettle seeks to be 'the' place where family and friends can get together to catch up, where new experiences are created, friendships are forged and business deals struck. With this in mind, The Black Kettle rents out a 4000-odd square feet space upstairs to cater for events such as workshops, seminars and occasions. The area may hold up to 250 guests. Recently, The Black Kettle played host to the opening of the Georgetown Literary Festival.
Come May 28, where2 will hold a baking workshop at this premise, conducted by Chef Lutz Wolff. Three cakes will be demonstrated: The Black Forest – covered in vanilla mousse, sour cherries and layers of chocolate sponge and mousse tinged with Kirsch; the Almond Pear Pie – sliced pears sitting pretty atop with a filling of ground almonds; and the New York Cheesecake – bruleed and glazed top, cheesy middle and with digestive base.