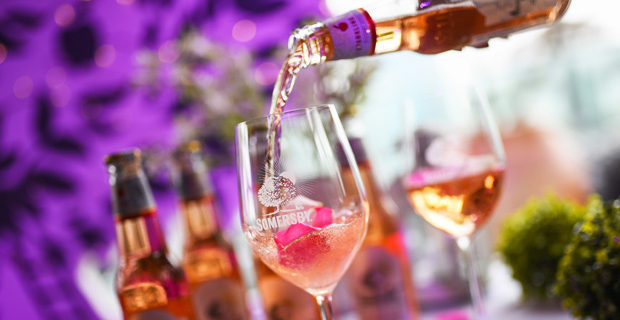 Cider beverage for a festive change
With up-coming festive seasons looming for Christmas and the New Year, cider lovers in Malaysia will have another choice to enjoy with friends and family.
The newly-introduced Somersby Sparkling Rose is a perfect drink for your celebrations.
Where you would normally expect Somersby to have a taste of sweet apple cider, this latest introduction is not just another flavour from Somersby.
Somersby Sparkling Rosé is a semi-sweet apple rosé cider that balances the flavour of juicy red berries with a refreshing floral aroma on the nose.
The end product is not too sweet, not too dry and showcases a unique taste profile that carries the same grown-up flavour and structure as a sparkling wine, but is lighter and more refreshing.
To mark the introduction of Somersby Sparkling Rosé in Malaysia, a grand ceremony to unveil this latest drink was held recently.
Some 300 guests were treated to a stunning bottle 3D video projection mapping which revealed the all-new Somersby Sparkling Rosé.
Simultaneously, the luscious bottled pink liquid complete with sparklers made their way to eager guests waiting to have a taste of the new casually elegant cider.
"Somersby has upheld the best-selling cider reputation in Malaysia by always bringing consumers new excitement and experiences through its various offerings.
"Today, we are thrilled to introduce Somersby Sparkling Rosé to Malaysian consumers, a liquid that is perfect for the festive celebrations and works great as an after-work drink with friends or an accompaniment to light meals," says Carlsberg Malaysia managing director Lars Lehmann.
Somersby will also be running sampling activities at leading restaurants, concept bars, hypermarkets and supermarkets where fans will be able to try the all-new Somersby Sparkling Rosé up until February 2018.