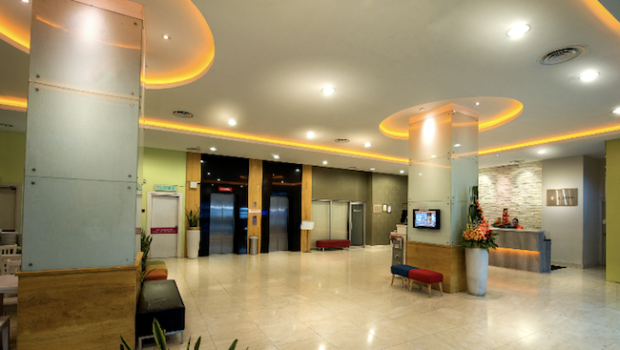 Eco-friendly Cititel Express Kota Kinabalu
Strategically located at the heart of Kota Kinabalu City, Cititel Express was recently renovated to cater to its growing number of regulars and walk-in guests.
Its newly refurbished rooms have different positive 'quotable quotes' in every room to prep up your mornings, and each quotable quote is paired with a simple drawing on top of the writing table that is specially drawn by local artists.
"All of our rooms feature simple but modern concepts while the bathroom glass door also features images of natural scenery taken by photographers in Sabah.
"Since our hotel is located in city centre, it is surrounded by local eateries and famous seafood restaurants in town.
"It is a mere 10-minute walk to the handicraft market, the Waterfront and nearby shopping malls," says hotel manager Sherry Yee.
For those looking for a bargain or souvenirs to bring back home, there is a morning market every Wednesdays and Saturdays from 6am to 12pm selling local food and other interesting stuff behind the hotel.
The hotel's restaurant serves local delicacy and tasty desserts.
Yee says since November, the hotel has imposed a smoke-free environment policy which includes all guest rooms, common areas and associate work areas to create an eco-friendly hotel.
"We hope to offer a smart, clean and simple accommodation in the heart of Kota Kinabalu city centre with comfortable and valued experience," Yee adds.
Cititel Express Kota Kinabalu is located at Jalan Singgah Mata, Asia City.
Call : +6088 521188  or fax: +6088 538288 or email to [email protected] for more details.
​