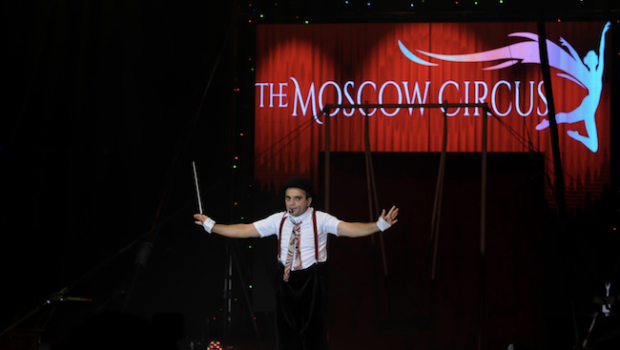 Extraordinary acts at Moscow Circus
A clown and a juggler are staples in any circus. And at the Moscow Circus currently performing in Penang, they are extraordinary.
Meet Armen Asiryants, who never fails to draw laughter – from children and adults alike – with his antics, and Semen Krachinov, who mesmerises with his ability to keep a dozen items in the air all at once.
Asiryants, the clowning superstar, is recognized as one of the best acts in Europe today. His natural gait and showmanship make him one of the outstanding performers at the circus.
And for Krachinov, there can be only one description: incredible. His skills with the balls and clubs are second to none, making him one of the most sought-after jugglers in Russia, if not the world.
And he even has great looks to boot.
The Moscow Circus, currently performing at AutoCity in Juru, Penang, ends its run on Oct 28, 2018.