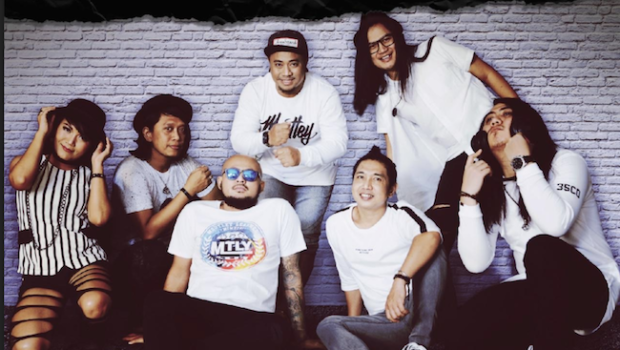 Oceanline band at Hard Rock Cafe Penang
Rockers take heed! The Oceanline band is back in town.
The seven piece group from Indonesia is sleek and groovy in their rock numbers geared to please their followers here.
The Oceanline is back on their third stint here. The rockers already have a large following among locals and expatriates in the island.
"It is always good to be back in Penang as we have a good number of friends and supporters here.
"Many who initially came as guests to Hard Rock Cafe Penang have become our good friends over the years," says lead female singer Winda.
The group was formed in 2010 in Bali and has travelled extensively in the region.
Their repertoire include pop, rock, R&B, raggae, Eighties and Nineties hits.
Leading the frontline is Hanif with his powerful vocals along with Gagan with his long flowing hair.
Other members are Reyza on bass guitar, Ivan on the keyboard, Enddie who is the band leader on the drums and vocals and Gatot on the lead guitar.
"We try to do every song request from guests unless we really do not know the number and promise to brush up on the song in our future sets," adds Enddie.
The band has had stints in Hard Rock Malacca, Hard Rock Hotel Bali, along with numerous clubs and hotels.
Check out the Oceanline band who will be at Hard Rock Cafe Penang till August 2018.