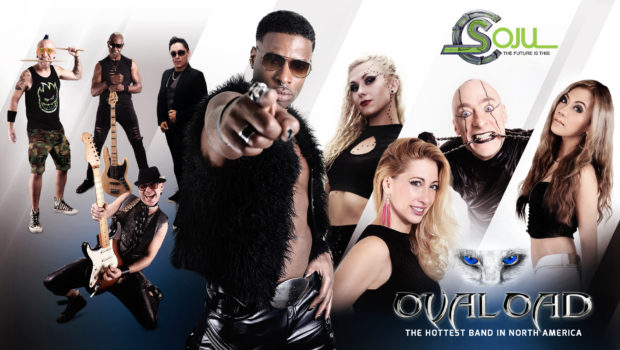 Watch out for the rocking band in Malaysia, OVALOAD!
They made their way from being the hottest band in North America to being the most freaking wild band in town with the sole purpose of rocking the stage every night.
This funk-rock band is made up of eight energetic members from their lead vocalists, Oba Hyacienth, Tino Koufogiannakis, and Karelle Remillard to the whole gang Richard Daily, Felipe Debastos, Caleb Elias, Dasha Danilova, and Dany Lemire.
Their extraordinary performances, outstanding energy, and electrifying vibes have captured the heart of Malaysia and gained significant numbers of fans here.
Catch their nightly performance at Soju Club in Penang Times Square from 10.30pm onwards.