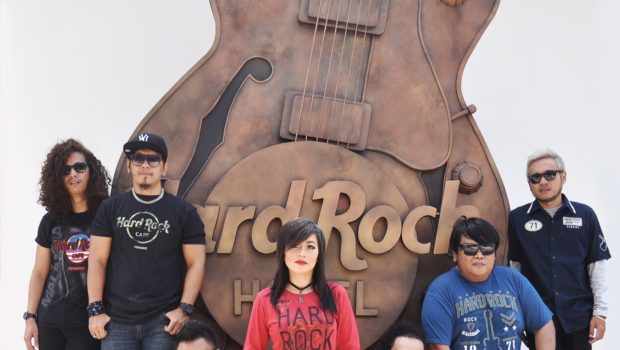 Painting Hard Rock with Nu Color
Seven-piece band Nu Color takes the stage nightly at the Hard Rock Cafe in Batu Feringghi, Penang.
This band, hailed from Jakarta, is specialised in current hits and commercial numbers. They've had wide experience performing in nightspots and clubs in Thailand, Indonesia, and Malaysia.
Nu Color is made up by a group of fantastic musicians: Robertus Denny Virgo (guitarist), Muhammad Abdi Darmawan (bassist), Rizky Rizaldy Hamid (drummer), Hendra Rozaldy (Keyboardist), Giovano Sutjandra (lead male vocalist), Devy Yatma Wulandari (female lead vocalist) and Sultan Agung (male lead vocalist).
They are not new to Penangites as they had performed at the Hard Rock Café last year for a three-month stint.
"We are used to travelling to new places and making new friends," said Devy when met by where2 at Hard Rock Cafe recently.
She added that they enjoy the response from the audience here and many of them are their friends.
Catch Nu Color from Sundays to Thursdays from 10.15pm; while on Fridays, Saturdays and eve of public holidays they perform from 10.30pm.