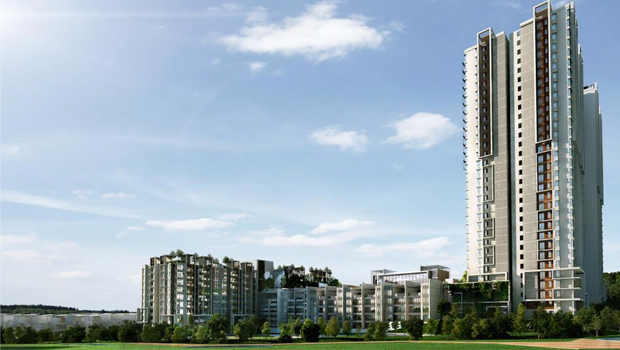 Penang Property Development
By Stevie G.
FERRINGHI RESIDENCE 2 BY MAH SING GROUP
Penang was recently nominated as one of the top destinations for the retirees, namely for its beautiful beaches especially in Batu Ferringhi. Catering to the niche market of luxurious villa by the sea, Mah Sing Group moves a step further by showcasing their latest upcoming project, the Ferringhi Residence 2.
According to the managing director, Leong Hoy Kum, Ferringhi Residence 2 is the continuation of the first phase of the project. It is also a long-term commitment from Mah Sing Group in providing resort-style living in Batu Ferringhi.
This latest project consists of three blocks with 632 units available to buyers with a lot of prospects to offer. It is the best choice to those who wish to live in a peaceful and quiet environment, yet not being fully detached by the hype of Penang's fiestas.
The residential is strategically located among the vicinity of international standard beach hotels and five-star resort condos as neighbouring developments while also being near to Uplands International School.
The resort-style villas offered at Ferringhi Residence 2 fully utilize the modern architecture coupled with natural surroundings it.
It is predominantly designed with a North- South orientation to optimize natural lighting and minimize direct sunlight into the units, forged through ample fenestrations, which allows soothing natural light.
By adopting the modern minimalist concept, the buildings are specifically designed to promote natural ventilation and lighting with the living, dining and kitchen area lay out with open-plan concept to enhance spaciousness.
TRI PINNACLE BY ASPEN GROUP
Home falls under one of the basic needs of human being. Realising the great importance of living aspect, Aspen Group, through their corporate social responsibility (CSR) project, has undertaken the task to provide affordable housing to the public.
The TRI Pinnacle is one of them. It is one of Aspen's projects in Tanjung Bungah that offers 1249 units of affordable condominiums, which expected to be completed in 2018.
Aspen Group chief executive officer, M. Murly, said the group is committed to bring the project to the public through considerable designs and plans.
By providing affordable housing, Aspen's initiative can be seen as a way to ease the public's anxiety regarding to housing prices in Penang, especially on the island.
The step taken by Aspen had caught the eye of Penang's state housing exco, Jagdeep Singh Deo, who commended the developer's effort in providing affordable homes to the public, especially when the price of homes, lands, and properties are spiraling in Penang.