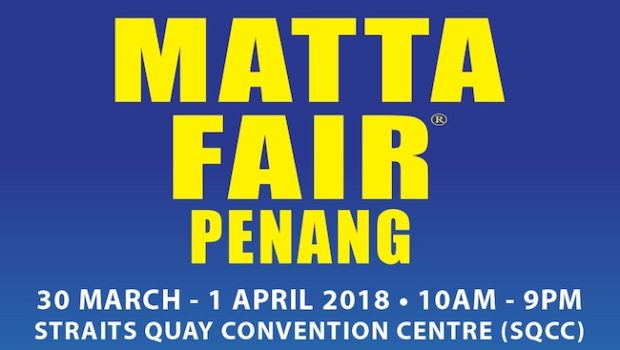 Penang to have MATTA Fair twice a year
The Malaysian Association of Tours and Travel Agents (MATTA) Fair will be held twice a year at the SPICE Arena for the next five years to cater for holiday makers from the Northern Region to enjoy bargain travel packages.
The move is because of the strong demand for travellers from Penang and the northern states to travel to their favourite holiday destinations.
MATTA president Datuk Tan Kok Liang said that they are also committed to promote domestic tourism and feature the many scenic locations in the country.
"On the other hand, we expect outbound tourism to grow by five per cent every year and this growth is aided to the slight appreciation of the Malaysian currency against the US dollar.
"Nevertheless, based on current trend, Malaysians prefer to switch to regional destinations as compared to European destinations," said Tan at the launching of the MATTA Fair 2018 at the Straits Quay Convention Centre here.
Tan said the inbound tourist arrivals has increased many folds from 7.4 million in 1999 to 25.9 million presently.
"We will continue to implement key initiatives to grow the tourism sector for the country as well as focusing on the technology platforms to promote tourism.
"With 3,200 MATTA members all over the country, MATTA is poised to grow the industry in the coming years as Malaysians love to travel," he said.
MATTA Fairs are popular with bargain travel packages.
"Penang is among the favourite destinations for tourists as more and more direct flights are making their presence here. The latest being the Citilink flight from Jakarta to Penang that started from March 25.
"New hotels and tourism products are mushrooming in the city in response to the positive tourism trend. The Penang International Airport (PIA) is also expected to cater for 12 million passengers a year as it has reached its maximum capacity as announced by the federal government," Tan added.
MATTA fairs will help to promote the Penang Asia Pacific Masters Games (APMG) 2018 which will be held in the state from Sept 7 to 15, 2018. Some 8,000 athletes and officials are expected to attend the event.
A memorandum was signed by Tan and Penang APMG board of director Datuk Danny Goon at the event . Also present was Linda Geh, chief executive officer of Penang APMG.
The Penang MATTA fair will end on Sunday April 1 and is expected to attract some 20,000 visitors and bring in RM20 million in sales turn-over.
Meanwhile, Roslan Ismail, Regional Head Malaysia and Brunei of Malaysia Airlines said the airlines will offer between 40 and 50 per cent off on-air fares to Malaysian destinations as well as international cities such as London, Sydney, Perth, Denpasar, Jakarta, Phnom Penh, Tokyo, Incheon, Guangzhou, Dhaka and Colombo.
Visitors stand a chance to win attractive flight and cruise ship packages along with handphones as lucky draw prizes.