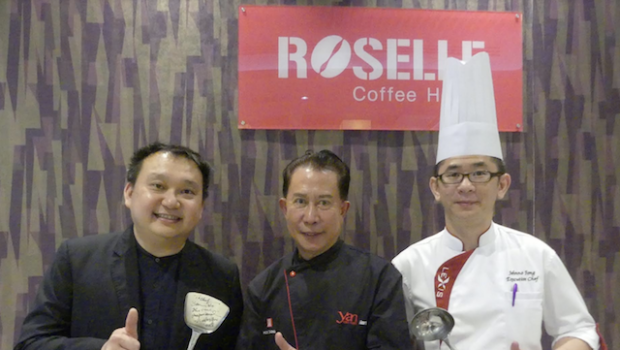 Popular chef Martin Yan in Penang
Martin Yan, a pioneer in TV cooking shows, was in town recently to showcase his culinary skills to foodies in Penang.
Yan, who was already making waves around the world on his own show years ago, was at the Lexis Suites Penang to meet his fans and to demonstrate his expertise. He proved without a doubt that he has not lost his skills over the wok or his dry sense of humour.
Among those who were there to meet him were Deputy Minister of Tourism, Arts and Culture Muhammad Bakhtiar Wan Chik, Director-General of Tourism Malaysia Datuk Seri Mirza Mohammad Taiyab, Director of MOTAC Penang Jonathan Freddy Bagang, Penang Malaysian Association of Hotels (MAH) chairman Khoo Boo Lim and Lexis Suites Penang general manager Ben Ho.
Yan is also in Penang for the Battle of the Chefs 2018 competition at the Spice Arena, Penang, says Ho.
"It was a night to remember for those who managed to greet him and got his autograph," he adds.