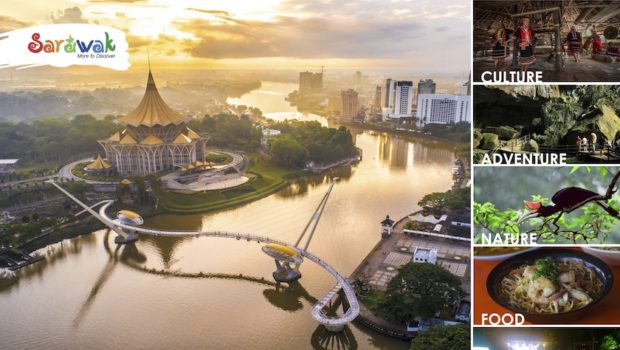 Sarawak – More to Discover
The allure of the Land of the Hornbill can be narrowed down to five quintessential ingredients that form the delicacy that is Sarawak; Culture, Adventure, Nature, Food and Festival (CANFF).
Sarawak has over 27 sub-ethnic groups, all with their own distinct language, art, traditions and culture, living in harmony within the 48, 050 square miles that make Sarawak.
This creates a spectrum of traditional heritage that can rarely be found in our modern day, with arts, music and crafts from each race standing side by side in individual unison, a harmonious symphony as opposed to a melting pot.
Discover more at
www.sarawaktourism.com
www.facebook.com/visitsarawak/
www.instagram.com/sarawaktravel/
www.twitter.com/sarawaktravel/