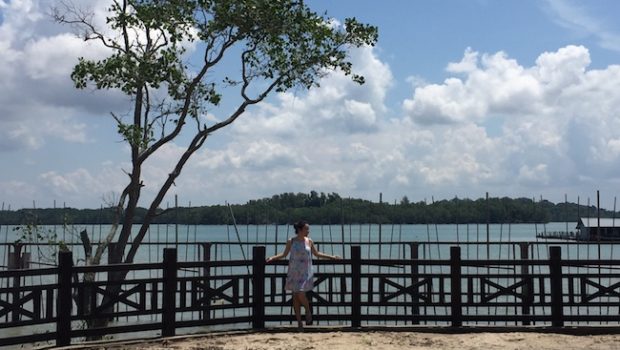 Singapore's last remaining kampung
Words and photos by Jennifer Tham
Need a weekend getaway from the concrete jungle but low on budget? Don't worry, we've got you covered!
Dubbed 'the last kampung' in Singapore, Pulau Ubin is located in the north-east side and it is visited by people from all walks of life.
Pulau Ubin means 'Granite Island' in Malay, which derives its name from the many granite quarries on the island.
Getting there is pretty easy. Head over to the Changi Point Ferry Terminal, hop on a bumboat (for SGD3 one-way) and you will arrive at the island in 10 minutes!
Stepping on Pulau Ubin reminds me of Jonker Street in Malacca, it's so lively and homey with red lanterns lining the street.
It takes you back to the time where everything was simpler, or laid-back as with 'the kampung life'.
Upon arriving, you would see bicycles for rent everywhere as the island is a popular bike trail along open terrains or you can challenge yourself into the woods.
My friends and I tried both. I have to admit that riding in the woods was not all enjoyable as it gets really steep at some stretches where you're required to get off the bike and push your way up. But the good thing is the experience which was completely different and definitely rewarding.
Relaxation being in the woods and tranquillity broken by the echoes of birds chirping, imagine that.
If you can't ride a bike or that's not your favourite thing to do, you can explore the island by foot or you can even rent a van.
Among the many attractions on the island, the most visited one would be Chek Jawa for its rich marine biodiversity. There you will find a wide variety of marine lives such as sea horses, octopuses and starfishes.
Soak yourself in the sun and feel the sea breeze on the coastal boardwalk which leads to a breath-taking mangrove swamp.
Before you leave, remember to treat yourself to a good seafood meal by the sea while sipping fresh coconut water or a cold beer.