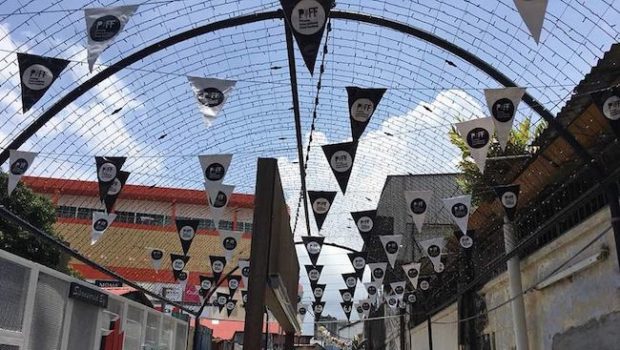 Thirsty Thursday and upcoming pocket events of Penang International Food Festival
The Street Food Festival was Penang International Food Festival's signature event that brought thousands to Beach Street to savour its gourmet's delights.
For those who missed it, the two-week-long festival also features pocket events with daily themes such as Thirsty Thursday.
For those of you who missed all the fun yesterday, rest be assured as many more gastronomical adventures are coming your way. You can pick out your favourite cuisines or adventure from the below list and let's get food!
Thirsty Thursday (Thursday, 19 April 2018)
Venue: Hin Bus Depot, Jalan Gurdwara
Those in love with alcohol, look forward to the ticketed bar-hopping session at RM100 per person which allows you to experience an array of drinks as you can toast the night away.
Crispy Fryday (Friday, 20 April 2018)
Venue: The Saw Emporium, Gat Lebuh Macallum
Let loose on your diet and indulge in all things fried for a glorious way to end the weekdays!
RM2 Mini Food Festival (Monday and Tuesday, 23-24 April 2018)
Venue: Butterworth Art Walk, Lorong Bagan Luar
Try everything you want at RM 2 as these mini sets will ensure that you get a taste of everything minus the fullness!
Dining Amid Water (Wednesday, 25 April 2018)
Venue: Penang Ferry, Penang Island Ferry Terminal
Hop on board, and be served with a dazzling three-course meal as you are ferried to mainland Penang.
Dining Amid Heritage (Thursday, 26 April 2018)
Venue: gēn 根, Lebuh Presgrave
Enter the heritage sites of George Town and prepare to be wowed by chefs who turn food into sublime art with local taste.
Dining Amid Stars (Friday, 27 April 2018)
Venue: Coco Cabana at Level 68, The Top, Komtar
Indulge in an eccentric experience of fine dining in the skies as you take in the magnificent view of George Town.
Food Truck Invasion (Saturday and Sunday, 28-29 April 2018)
Venue: Design Village Outlet Mall, Batu Kawan
Join in the finale where 150 food trucks from all over Malaysia and neighbouring countries come together to provide one of the largest variety of culinary delights to the foodies.
That's not all, local and international artistes will also be showcasing some amazing performances, providing a complete experience at this festival.
To recap the previous day's themes, there were the Meatless Monday in Backlane @ Summit 191, George Town, where invigorating meat-free food were reintroduced with creative creations, and food fans were able to discover the dazzling flavours of meat-free dishes once again.
At the charming backdrop of the revamped backlane in Magazine Road, food fans were able to get a taste of healthy and meat-free vegan burgers, pizza, salad and nasi lemak from the stalls and food trucks.
The Kopi 'O' (Tuesday, 17 April 2018) also at Backlane, visitors got the comforting taste of Kopi 'O's as the traditional treat took them back to the olden days of Penang.
The Mini Curry Festival (Wednesday, 18 April 2018) at the Hin Bus Depot, Jalan Gurdwara, showcased an assorted aroma of Malay, Indian, Indian Muslim, Chinese, Thai, Japanese and Peranakan curries.
For more details on the Penang International Food Festival, log on to https://www.piff.com.my/