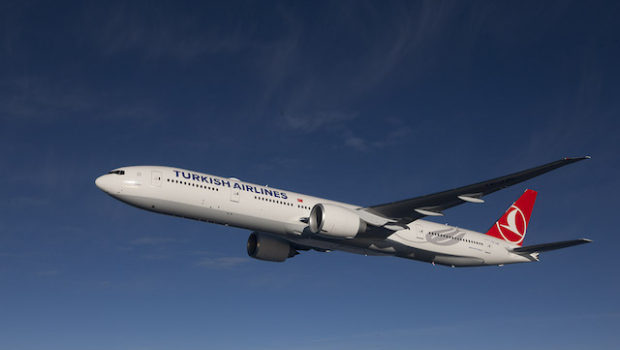 Turkish Airlines spreading its wings
By V. Sivaji
Inbound travel to Turkey is expected to increase tremendously over the next few years as newly opened Istanbul Airport expands its capacity. And Turkish Airlines plans to take advantage of the improved and expanded airport services to fly to more destinations.
The new Istanbul Airport which will replace the Istanbul Ataturk Airport, opened on Oct 29, 2018 with a capacity for 90 million passengers per year. This will rise to 200 million passengers by 2023, making it the world's largest airport. The Istanbul Ataturk, is now operating at its maximum capacity of 75 million passengers. The new airport promises maximum comfort at its lounges, dining facilities, children's play area, movie theatres and premium business class lounges.

According to vice-president for sales (Asia & the Far East) Tuncay Eminoglu, Turkish Airlines now flies to 304 cities, comprising 49 domestic destinations and 255 cities in 122 countries.

The airline will add several new cities to its itinerary next year, including Palermo in Italy, Marrakesh in Morocco, Sharjah in the United Arab Emirates, Denpasar in Bali, Indonesia and Rovaniemi in Finland.
Turkish Airlines now flies daily to KLIA and hopes to increase the frequency to 10 flights a week by 2020.
Istanbul has the largest number of connections for any city, thanks to its strategic location. By Jan 1, 2019, all the airline's operations will be based at the new airport.

"We now cover all 64 mega cities around the world. In 20 years' time, there will be 91 mega cities and we plan to also fly to all of them," Eminoglu adds at a special briefing for the media.

Eminoglu says the airline expects to have an inventory of more than 500 aircraft by 2023, with the new A350 and 787 Dreamliners already on the way.

"The year 2023 is a significant year for us as it marks the 100th anniversary of Turkey.

"We will also be introducing our new uniform, created by Italian designers," he adds.

The airline has tripled its fleet from 2003 to 2017 as it experienced a five-time increase in passenger growth.

Turkish Airlines operates from its headquarters in Istanbul – a vast complex housing the administration, training, cafeteria and catering facilities with more than 4,000 employees.

At the Turkish Airlines DO & Co facility nearby, food is packed according to stringent guidelines. The airline's crew and "flying chefs" also get their training at this joint-venture catering and training company.

"The flying chefs serve fine dining meals and a great dining experience for business class passengers," says Senior Communications Specialist, Bugu Bay Karatas. "We prepare 200,000 meals per day and we use only fresh ingredients."

According to engineer Ekran Karaceper, there are 14 simulators for the Boeing 737, A340, A320, and A330 at its training facility. The number of simulators will be increased to 29 with the addition of the A350 and 787 Dreamliners to its fleet.

Among the team of "flying chefs" introduced by Turkish Airlines for its valued passengers is a five-year veteran chef, Ertan Akkus.

Where2 spoke to the specialized chef to ask how he can prepare fine high quality dishes within the constraints of a small space on long haul flights.

"In order to be able to work in such a confined environment and create beautiful plates, one must be very organized and should always consider a few steps further of the particular task at hand.

"All pre-cooked food made daily in our main kitchen at "Turkish Airlines DO&CO Istanbul" are loaded onto the aircraft via the wheeled loading equipment called trolley.

"The final heating and a finishing touch of all the dishes are done by the chefs before the service on the plane.

"All the flying chefs are trained for working and service procedures in the galley," said Akkus.
He also added that passing through different time zones sometimes can be challenging but they get used to the situation.

As for compliments from travellers, Akkus said "the best compliment which I had received several times that the food passenger had on the flight, was the best ever both in a restaurant or on a flight," said Akkus with a wide grin.