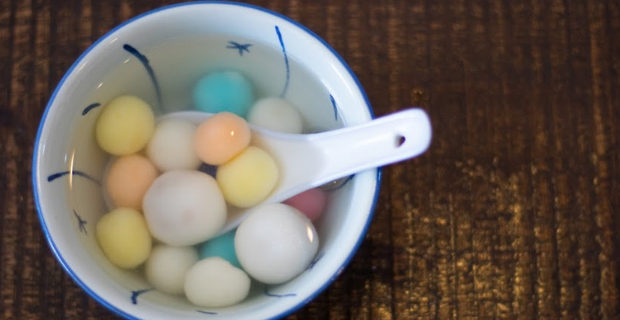 Winter Solstice – Tang Yuen heralds in winter
Colourful, sweet and tasty Tang Yuan (rice balls) make people drool over them at first sight.
Resistance is futile as the yummy dessert has tantalized the palette for many, and for those who have not tasted the rice balls made of glutinous rice, one bowl is never enough so a second helping is a must.
Tang Yuan or Winter Solstice in Chinese is the celebration of the first day of winter in the Lunar Calendar.
Every Chinese household will prepare this dessert as it is a customary practice even though Malaysia is sunny all year round.
Tang Yuan is a seasonal dessert prepared once a year but the good news is that it is available throughout the year.
At the dessert shop – All about Sugar & Gifts – at Lorong Susu in Penang, the rice balls come in various sizes and they are stuffed with 14 different types of fillings; namely with red bean paste, sesame, durian, cheese, tiramisu, yam, chocolate, crushed ground nuts, among others, and served in brown sugar-laced ginger syrup. Business has been brisk.
The shop owner Melissa Moey says she loves eating tang yuan so much as a little girl and decided to set up shop to enable customers to enjoy it at all times.
She says the concoction of Tang Yuan fillings from its bland original is a favourite among the millennials and it has since become a craving that will ensure that this tradition will stay.
At All about Sugar and Gift, the rice balls are hand-made to preserve its original taste.
The festivity falls on December 22 and the Chinese believe in savouring the "Tang Yuan" for good tidings.