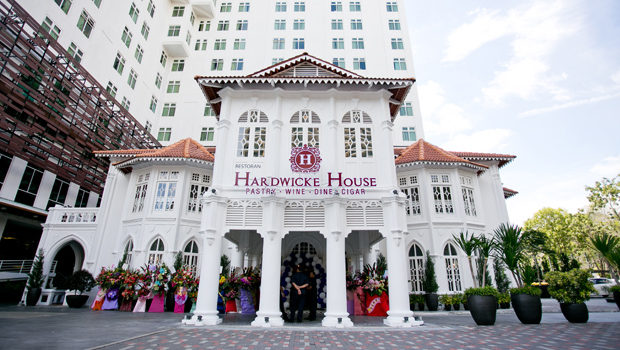 Another new dining venue Hardwicke House in the city has finally opened its doors.
Hardwicke House's stylish fine décor brings a wonderful mixture of a Boulangerie, a dining and a winery based in a fine regency and heritage building situated right next to Vouk Hotel Suites along Jalan Sultan Ahmad Shah, Penang.
The diner offers attractive a new place to eat in a great location opening its door for breakfast, lunch, evening meal and special occasions.
A brand-new conversion over two floors makes a warm friendly venue for a perfect meal any time.
The Boulangerie (pastry, bakery, café) offers a delightful and tantalizing spread of French and English pastries as well as breads, cakes, desserts, gelatos and many more.
"You will feel a sense of warmth and comfort, both from the sweet smell of freshly-baked pastries to the overall cozy vibe of the cafe.
"The Dining is located on the second floor of this house and it provides diners with a comfortable and casual place to enjoy a classic gastronomical adventure," says sales director Quah Lin Lin.
She adds that the "Winery" provides guests with the opportunity to discover an extensive collection of fine wines and cigars and acts as a social hub for guests to unwind and have a sip of their favorite wine after a hard day's work.
For enquiries or reservation, kindly contact 04-370 8388 or email [email protected].