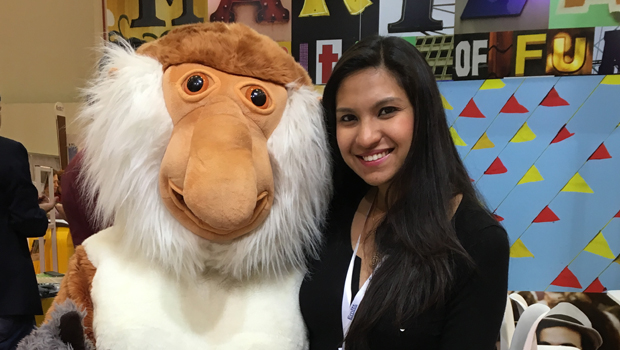 Sasha Arsheela of Tropical Charters
Tropical Charters started seven years ago with one boat operating sunset cruise and private charter, that allow visitors the opportunity to island hop around the 99-island archipelago of Langkawi.
Today, not content with the accolade as Langkawi's best boat operator, it is expanding its tourism products to include ferry services to Koh Lipe in Thailand all in the name of enhancing visitors' holiday experience.
---
Tropical Charters managing director Sasha Arsheela tells where2 her plans.
Q. Can you share what exciting tourism products Tropical Charters has in place for the arriving visitors?
A. We will launch a full one-stop tourism center in Pantai Tengah to provide tourists as much information as we can via multimedia presentation. This is to help reduce the use of paper.
A new product we will introduce is the SUP (Stand Up Paddle Boards) by mid- April. We have plans to train the local community in this active and healthy activity.
Q. At the Langkawi Tourism Awards 2015, TC bagged the "Best Boat Operator" Award. Can you elaborate what this means to you and the company?
A. The whole team at Tropical Charters has been working very hard in ensuring that guests are happy during our cruise. We want them to cherish their stay here with fond memories. They feel safe knowing we have all the required licences issued by the Malaysian Marine Department and we are fully insured to operate marine activity.
Visitors have peace of mind because we observe all rules. Our corporate policy is anchored firmly on community tourism and we are glad to know that the travel industry now recognizes our efforts in maintaining high standards while ensuring our guests are happy with our services.
Q. Tropical Charters is only 7 years old and since then has made inroad into the tourism industry in Langkawi. Without doubt, much bloods and sweats have been expended in this venture. How did you do it?
A. The credit goes to our founder and Executive Chairman/CEO, Dato Alex I., who is also fondly known as Dato' A. He has been instrumental in building the company. He ensures that everyone works towards one goal, that is ensuring guests get value for the money they pay. I am very happy to say we are where we are today because of his leadership and I know it wasn't an easy road We make cruises affordable to all.
Q. TC has also started a ferry service between Langkawi and Koh Lipe an island resort in Thailand with 2 daily departures. How did it help tourism in Langkawi itself?
A. We bring in tourists from all parts of the world including Thailand. These tourists spend a few days in Langkawi and then move on to KL to spend a few more days before going home. Basically, it is possible to plan a holiday from Phuket all the way to KL.
Q.Your departure lounge at Jetty Point is the talk of town.
A. Talk of the town. How nice!. It just reflects our aim of making travellers comfortable and knowing that when they book with us, they will be under the care of a professional and service-oriented company .
Q. TC is also embarking on two new tourism products here; the Kilim cruise and TC mobile service centre. Can you elaborate on how these two will add on to the tourist's experience in Langkawi?
A. Yes, we have bought a mono-hull yacht and it will be stationed at KILIM by end of May. This will give visitors an opportunity to explore the island more comprehensively as well as educate them on the importance of the KILIM mangroves and explore the beauty of the northern part of Langkawi.
Q. Can you enumerate the number of tourism products you have and what's coming next.
A. We have quite a few, and the easiest way is to check our website www. tropicalcharters.com.my . We have a few projects that are up and coming. To name them: a capsule type hotel that will be easy for guests to commute to the jetty for their journey to Koh Lipe and vice versa. We will open a family karaoke joint soon. My aim is to always innovate with new products
Q. As a Geopark Champion, TC has gained the public's appreciation for the part it plays to educate the younger generations of the importance of its status of UNESCO Global Geopark. Why you think this corporate social responsibility project is close to your corporate mission and vision?
A. It's our Chairman's vision and he has been very clear about it and it's very close to his heart. As a CSR project, we get to give an opportunity to children to understand and learn the importance of keeping things clean and green, and why they should appreciate what they have.
Giving back to society, we are committed to continue with our Corporate Social Responsibility activity, the Langkawi Geopark Educational Cruise. It is quite popular with schools not only in Kedah but also the rest of the Peninsular.