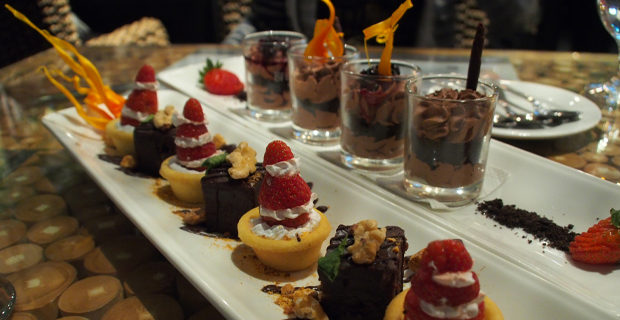 Specially crafted menu for Christmas @ Signature by The Hill, at The Roof
Immerse yourself in the spirit of Yuletide this Christmas at Signature, with Santa Claus, Santarinas, Christmas Carollers and live music.
A specially crafted Christmas Dinner Special will be served on Christmas Eve and Christmas Day featuring a spectacular festive buffet assortment. From a salad bar, soup station, turkey carving station, to a decadent selection of desserts and delicious choice of main courses.
Specially created by Chef Jay, main course's selection include Pan Fried Black Cod with Squid Ink Cracker, Char Grilled Lamb Rack with Cranberry Sauce, Chicken Cordon Bleu, Char Grilled Ribeye with Ginger Rosemary Sauce and Napoli Soft Shell Prawn Pasta with Basil Oil.
You will be welcomed with a in-house welcome drink of Coconut Christmas Cocktail. The dinner package is RM168++ per person.