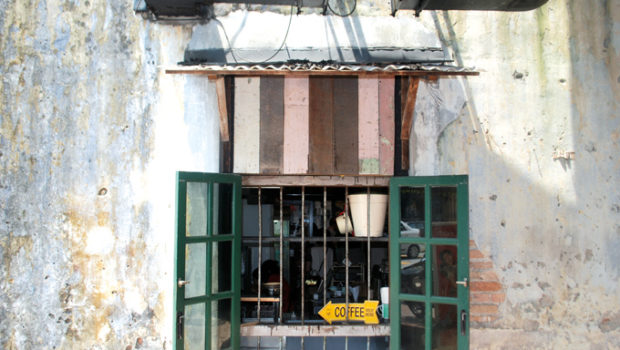 WOW! Perak – From leisure walk to adventure sports
Words & Photos by Wana Yahaya
Where2 was part of the media trip organized by Perak Tourism to explore the silver state. From strolling around the old town of Ipoh to rafting down the rapids of Sungai Kampar, we got it all here for the sharing.
First stop, Greentown Ipoh. This is the place where all the hipster cafes are. But there is an extension to the hipster café culture, the food truck. You can find a cluster of food trucks at the road junction of Persiaran Greentown 3 here, just outside DiGi Store.
I managed to check out 5 food trucks namely MeltShack, Aliyehyeh (the yellow and green truck can be found here), The Hut, and Lebai Food Truck. Offering selections of coffees, cubanos (Cuban sandwich), doughnuts, spaghettis, roll ice-cream and more! MeltShack for example, offers a variety of South American delicacies such as cubanos and tacos alongside Western favorites such as cheezy wedges and chicken wings.
These food trucks usually stationed themselves at crowd-filled spots around Ipoh and the only way to know where they will be is to follow their respective social media or you can easily go to their collective Facebook page; Silver State Foodtrucks.
KONG HENG SQUARE
Albeit in the state of dilapidation, this colonial building in the heart of Ipoh, Kong Heng Square is a symbol of growing appreciation of heritage. It is a courtyard filled with characteristics in contrast to its surrounding modern architectures. You can find handicrafts markets and the famous Ipoh Ais Kepal at Bits & Bobs as well as the boutique hotel, Sekeping Kong Heng.
As for Yasmin Ahmad's fan, a mini museum is located at the second floor of the 3-storey building. The admission fee is only RM3! They will hand you the entrance ticket stamped with your selection of one of Yasmin's original signatures. As for me, I went with "Love, Yasmin"
KANDU CAVE
It is time for adventure sports! There are numerous adventure sports to be experienced here such as caving (also known as spelunking), jungle trekking, river kayaking and white water rafting. All of these activities are operated by adventure companies such as Nomad Adventure and Riverbug.
We were hosted by Nomad Adventure, one of Malaysia's leading adventure company. The package includes spelunking at Gua Kandu and white water rafting down Sungai Kampar. Gua Kandu is a cave system in the vicinity of Gopeng in the Kinta Valley, located approximately half an hour from Gua Tempurung. One of Perak's limestone wonder, it takes almost 3 hours to thoroughly explore the cave. First of all, we got ourselves all geared up. Safety helmets on our heads and harness on our hips, we were paired up and briefed by the tour guide on safety measures. That did not take long and then off we went, marching into the cave!
Spelunking is not for the fainthearted as you have to crawl through dark and tight enclosed holes and climb up steep cliffs but it will be all worth it because where else can you walk through one of the most beautiful caves with limestone formations. The history of the cave grows even more interesting as Gua Kandu used to be the hiding spot for the communists. You can still see the some of the markings on the cave wall.
After about two hours, you will reach a drop, the near-end of the cave where you can zip line your way out. I love this part! By this time, you might think it is all over. Well I am happy to tell all of you, the brave hearts who have reached this point that there is one last obstacle. You have to lower yourself along the steel cable of via feratta. There are segmented sections of the steel cable where you have to hook and unhook from your harness. With cautiousness and calmness, this would be a perfect ending for the whole experience spelunking in Gua Kandu.
WHITE WATER RAFTING
One of the activities I enjoyed most, white water rafting is fast becoming a popular adventure water sport in Perak. Covering the distance of almost 12 kilometers, Sungai Kampar offers an astounding 22 rapids ranging from grade 2 to 3, making it perfect even for beginners.
One raft usually carries 4 to 12 person, including one guide called skipper. While tackling the rapids, there were also this part where you can gently paddle while enjoying the beautiful forest making up the Kinta Valley. You can also spot Orang Aslis on the river banks, welcoming us. Wave at them and do not forget to say hello.
All in all, Perak is definitely a must visit. Either you are a nature lover or a food lover, Perak will accommodate your preferences and more!
DID YOU KNOW?
White water rafting got its name from the white bubbles forming from the plunging water
of the rapids.