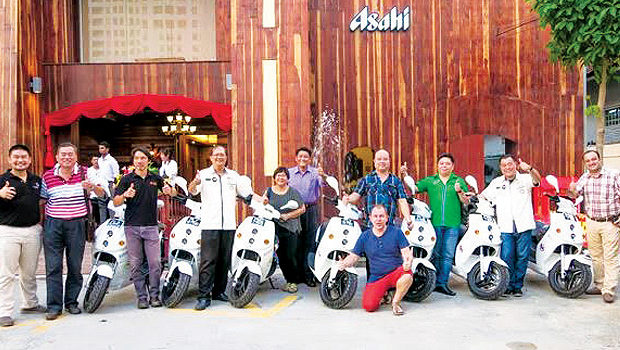 Chef on an electric scooter
Steve Owen is a chef by profesion and a bubbly youtuber, focusing on demonstrating variety of to-die-for recipes!
He is an avid traveller and he was told that Penang is famous for its local food. He then ventured to travel around Penang on a gastronomical adventure! He did so on an electrical scooter sponsored by DAE Motors. Here are some photos showing him around town!