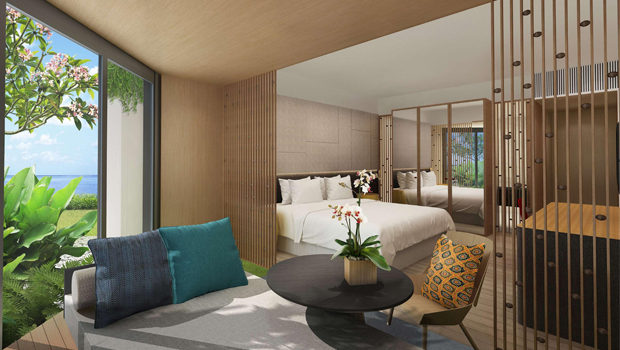 A new Parkroyal Penang Resort by mid-2017
PARKROYAL Penang Resort in Batu Ferringhi will undergo a RM50 million refurbishment of all guest rooms and public areas and complete them by mid-2017.
General manger Francois Sigrist says the refurbishment is the resort's commitment towards meeting the needs of today's business and leisure travellers to stay in modern comfort at the heart of Batu Ferringhi.
He says there will be a new "look and feel" in all its 263 rooms and 46 suites as well as the lobby and dining outlets.
"The guestrooms will be fitted out with soft furnishings, modern bathroom amenities and stylish lighting, while the lobby will be enhanced to exude an idyllic resort ambience which will bring our guests even closer to nature.
"Our coffee house, Tamarind Brasserie, will be partially air-conditioned and furnished with new buffet counter tops, while the poolside cafe, Cool Banana, will be refurbished with an exciting new concept.
"The resort will be fully operational throughout the transformation with minimal impact on our guests, as works will only be carried out one wing at a time across the three accommodation wings.
"Our guests can also look forward to an enhanced Internet surfing experience with the upgrading of the resort's WiFi system.
"The transformation is part of PARKROYAL's commitment to providing modern comfort to our guests and making their stay more memorable. We look forward to welcoming our guests to experience our rejuvenated resort when they visit Penang on vacation or for corporate events.
"We constantly stay ahead of our competition by meeting guest demands for new experiences, while our friendly PARKROYAL people are always on hand to ensure their stay is an unforgettable one," he says.