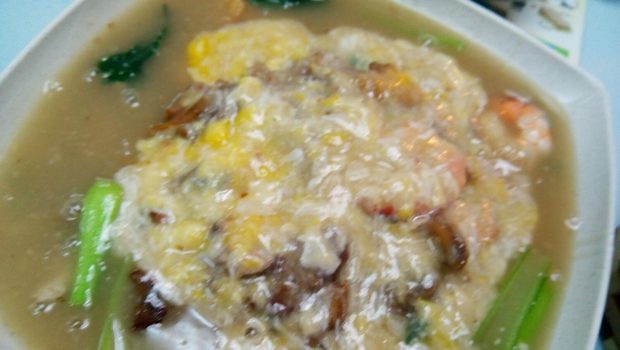 Yesterday's Cuisine, Today's Longing
by B.L.KHOO
A good friend had recommended me Hong Kei Char Hor Fun Restaurant. Upon arrival, I was attended by Tony Ang, son of the well-known chef, Ang Teik Swee. Affectionately called Ah Shui by loyal customers, his days at Seng Kee in Dato Keramat was the ground which propelled his reputation far and wide.
The menu is limited with an option of noodles or dishes with rice. I ordered the Char Hor Fun, Char Ee Mee, and also the dry Char Hor Fun. The noodles came out just as expected of an experienced chef. The intense heat from the wok made possible by the flaming fire coaxed the flavour and texture to perfection. It really reminded me of the good old frying techniques that elderly chefs are fond of.
Tony proudly told me that they make their own Char Siew. I was also pleasantly impressed with the dry Hor Fun as I usually ordered the one with gravy. The Stir Fried Padi Chicken (Frogs) with dried chillies were good too. Unfortunately, I was too full to try anything else. But I will be back to try the remaining items on the menu, especially the Hong Toh Mee.
Hong Kei is opened for lunch and dinner, and closed every Tuesday. As you enter into Farlim, look out for a food court with the name "1998" on your right. The restaurant is located right behind the food court amongst a row of shop houses.
For the aficionados of "Koh Cha Bi" this is as close as it gets. So do give it a try at Hong Kei Char Hor Fun Restaurant if you want the taste of yesteryears.