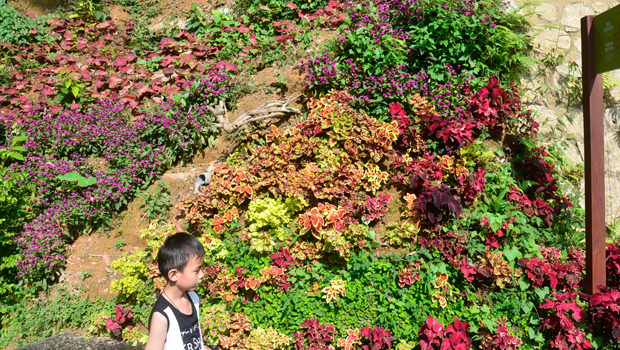 By Carolyn Khor
To catch a glimpse of the elusive dusky leaf monkey, look no further than The Habitat on top Penang Hill. They can be seen foraging for food on treetops. They are wild and can be spotted on top several trees within The Habitat. They found home on the fringes of a 130-mil- lion years old rainforest that on a clear day expands your view beyond to the Andaman Sea.
Along the 1.6km nature trail, there are fl ora and fauna on either side. Take your time and pause as often as you want at the Ginger Grove, Fragrant Garden, Red, Yellow and Purple Gardens and Butterfl y Bank. At each stop, you are invited to touch, smell, see and hear the wonders of jungle completely undisturbed.
Freddie and Frederique Walker, the owners of The Habitat, have spared no expense to transform the trail, a former granite drain- age route, into an ecologically friendly park for visitors of all ages. Along the disabled-friendly trail, you can fi nd six drinking water dispenser stations.  
A 200-year-old stable is now the ticketing station at the entrance. When I visited The Habitat, it was raining but that did not stop me from enjoying the best walk I have had in years. Despite be- ing drenched from head to toe, the experi- ence of being surrounded by rolling mist and cool fresh air added to the excitement of being on a real jungle adventure. So head up to The Habitat Penang Hill. The Habitat provides guided tours at every 30-minute interval. It opens daily from 10am to 6pm except on Tuesdays and Wednesdays.